December 10, 2007
Girls Rock In 'Superbowl of Science'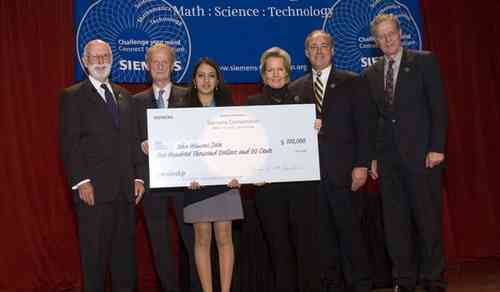 Dubbed as the 'Superbowl of Science', the Siemens Competition in Math, Science, and Technology is one of North America's most coveted and prestigious student science competitions. This year, for the first time in the contest's nine-year history, girls took first prizes in all the top categories.
The competition is open to all high school students. Competitors can enter as individuals or as part of a team. This year more than 1,600 students entered the competition. After various rounds of judging including six "regional" finals, the list was narrowed down to 20 finalists, of which eleven were girls.
The finals were held in New York City on December 2nd, where each finalist was asked to give a 12-minute presentation of his or her project. The winners were announced in a ceremony two days later. The top prize in the team category went to Janelle Schlossberger and Amanda Marinoff. Their project was to create a molecule (cell) that helps block the reproduction (increase) of the Tuberculosis (a deadly disease that attacks the lungs) bacteria. They won a $100,000 scholarship, which they will split.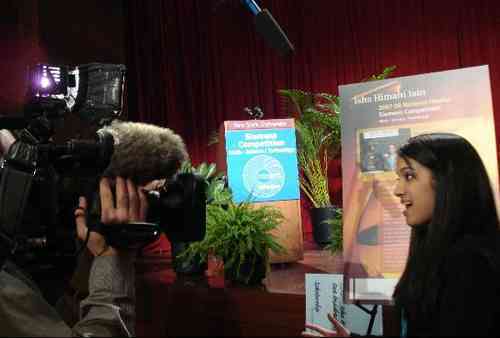 The first prize in the individual category went to Isha Himani Jain, for her project on studies of bone growth on Zebrafish, whose tail fins grow in spurts, much like the way children's bones do. She went home with a $100,000 scholarship. The 2nd and 5th place winners were also girls.
It was not just all work for these finalists while in New York. They got to see "The Lion King," went bowling at Chelsea Piers and most importantly, got a chance to meet other students with similar interests.
Sources: siemens-foundation.org