January 10, 2008
Move Over Hannah - Bindi The Jungle Girl Is Here!
Reading Level
Listen to Article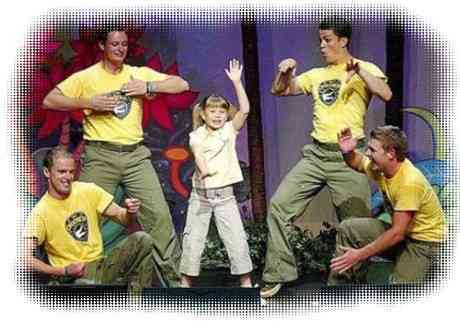 Meet Bindi Irwin - At the tender age of nine, she has her own show on the Discovery Kids Channel, a fitness video, been a presenter at the Nickelodeon Kids Choice Awards and even given a speech on wildlife conservation in Washington!
Bindi is the daughter of Steve Irwin, the star of the famous show "The Crocodile Hunter", who was killed in late 2006, by the barb of a stingray, while filming one of his shows.
Bindi, who has inherited her father's love for wildlife, decided to continue in his footsteps after his death. Just like her dad, she wants to help protect endangered wildlife.
Her TV show "Bindi the Jungle Girl", which airs on Saturdays at 5pm Eastern (2pm Pacific) educates kids about different kinds of animals and how to protect them.
Bindi, who is home schooled, loves creative writing but hates math. She also loves to sing and dance and has formed a group called "The Crocmen", who sing songs about animal conservation and perform at the Australian Zoo and other special events.
Her latest show "Trouble in the Jungle" performed to a packed auditorium at the Australian Zoo on January 10th. Bindi performed five new songs as well as a number of her old hits, to the delight of her young fans and who danced to the beat!
Watch a clip of Bindi's show -"Bindi the Jungle Girl" and Bindi, dancing to her hit song "When the Hippo moves her hips" with her group "The Crocmen".
sources: cbsnews.com,new.com.au