January 3, 2008
Mmmm . . . . Yummy eggs ! — Oops They Are Golf Balls!
Reading Level
Listen to Article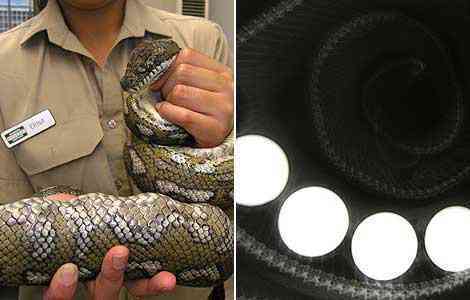 This greedy python in Brisbane, Australia mistook four golf balls for eggs and quickly devoured them. The golf balls had been left in the chicken coop by the owners to try to encourage the hens to lay more eggs.
Instead, the couple came out to find the balls were gone and a lumpy-looking python lying nearby. The couple quickly rushed the 32-inch non-poisonous carpet python, to a nearby veterinarian, who had to perform surgery to remove the balls.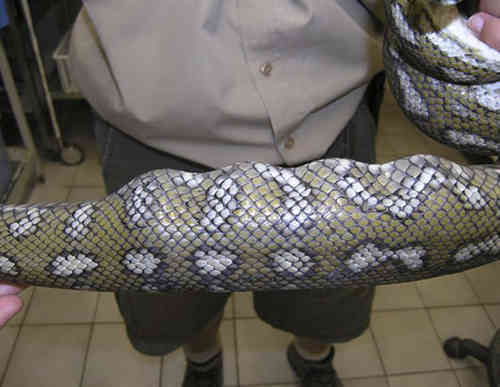 The snake left such an impression on the veterinarian, Michael Pyne, that he decided to name him "Augusta," after the club that hosts the Masters golf championships.
While the snake is making a speedy recovery, it received ten stitches and had to spend four days in the hospital. Additionally, it will need a month's rehabilitation before it can be let out in the wild again.
Enjoy the video below - notice the X-Ray which, shows the four golf balls sitting in the tummy!
Sources: timesofindia.com, news.com.au