January 8, 2008
A Car That Can Drive Itself!
Reading Level
Listen to Article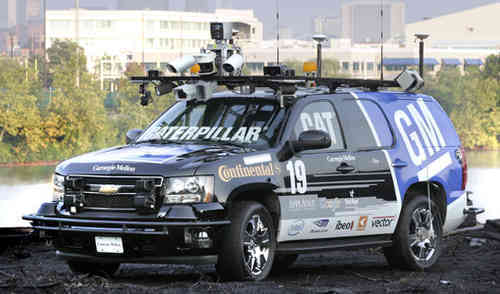 A car that will drive, accelerate and brake at the right time, change lanes to avoid traffic and be able to park; all without a driver! This is the car of the future! And General Motors, America's biggest car company hopes to be the first one to bring it to you.
The car manufacturer believes that most of the technology required to build a safe "driverless" car is already in place. It plans to use a computer chip and an antenna to link the cars that have radar-based cruise control, lane changing warning devices, electronic stability control, satellite global positioning and digital maps.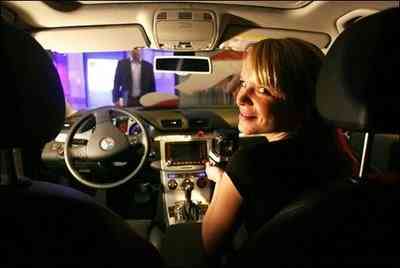 Company officials envision drivers switching to the "driverless" mode on freeways, and then turning back to "driver" mode when they get to local streets. General Motors believes that these "driverless" cars will help lower traffic congestion (jams) and prevent accidents.
The company expects to start testing these vehicles within the next seven years and selling them to the public within the next decade (ten years).
General Motors unveiled the first prototype (example) at a Consumer Electronics show in Las Vegas earlier this week. Check out the video below and see what the future will be by the time you start to drive.
Sources:msnbc.com