April 9, 2009
The Search For 'America's Top Young Scientist' Has Begun
Reading Level
Listen to Article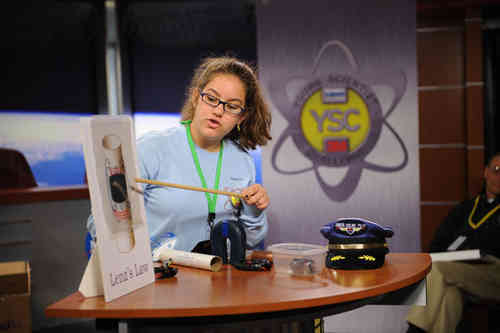 The folks at Discovery Channel are on the prowl again, looking for the 2009 'America's Top Young Scientist'. Open to all 5th through 8th Graders, the competition is designed to encourage the exploration of science among young kids in America.
Now in its tenth year, the free competition, requires students to create a 1-2 minute long video on scientific themes that are specified each year. This year's theme centers on how to improve things that we use in our daily lives, using items that can be commonly found in the house. Contestants can come up with an original scientific idea one of the following four topics:
Find a way to change (diffuse or enhance) sounds emitted from a household or entertainment device.
OR
Improve any sports or toy you have and make it perform better.
OR
Brighten up a dark area of your house, without adding a new light fixture or bulb.
OR
Try and come up with a better way to conserve or distribute energy in your home.
The judges are not looking for a professionally made video, but rather, a video that is very creative, relevant and convincing. To get an idea, check out the video below, created by 2008 finalist, Megan Gleason from Arizona.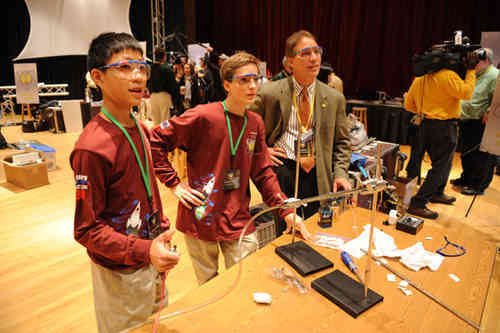 A semi-finalist will be picked from each participating state. The semi-finalists with the ten highest scores will get to enter the finals and flown to New York , where amongst other things, they will have to present their idea in front of a live audience. The student who scores the highest points here, will walk away with a grand prize of $50,000USD, a trophy and most importantly, the title of 'America's Top Young Scientist'.
So what are you waiting for? Go ahead and submit your video, prior to the submission deadline of May 20th, 2009. For additional details or to enter the challenge, go to: http://www.youngscientistchallenge.com/
source: youngscientistchallenge.com