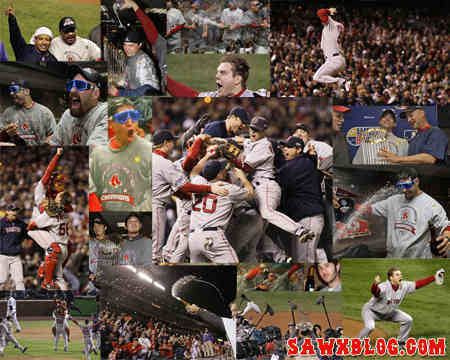 The Boston Red Sox became the 2007 World Series champions completing a four game sweep, with a 4-3 win on Sunday night. This is the team's second victory in four years. They are the first team to win multiple championships since 2000.
The victory is also sweeter for the fact that the team had trailed 3-1 in the American League playoff finals against the Cleveland Indians, and had to win 3 games in a row to reach the Series. Solid pitching by the Red Sox is what helped win the Series, with Colorado batting only .218 in the series. Mike Homer, who hit the home run that clinched the title, was named 'Most Valuable Player".
New England fans are ecstatic. Their Football team, the Patriots are unbeaten in the National Football League, Boston College is unbeaten and ranked second in college basketball and now it seems their baseball team is doing the same!