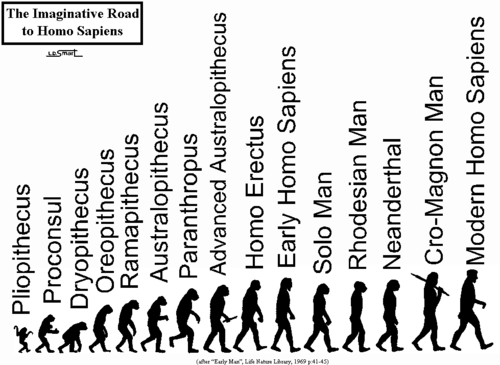 Paleoanthropologists recently discovered what they believe are the remains of the ancestors of the modern human (Homo Sapien), along the coastline on the southern tip of Africa.
This was a significant discovery for many reasons. While Paleoanthropologists knew that the modern human had evolved from Africa, there had been very few archeological remains found to prove this fact. This discovery not only helped find where they had lived, but also how they had lived. The artifacts helped depict a lifestyle much more modern than had ever been envisioned. These humans not only caught seafood like mussels and shellfish but also cooked it, over hot rocks.
The scientists also found 57 pieces of reddish/pinkish brown rock that they believe may have been used as makeup. A variety of tiny "bladelets", or tools made from quartz were also found. Archeologists believe the bladelets were either attached to the end of a stick to form a spear or used as cutting tools.
As to how these Homo Sapiens got out of Africa; there is a theory that they emerged in a single migration from here moving across the entire globe, arriving in Asia about 100,000 years ago. The next stop was Australia, about 50,000 years, followed by Europe about 30,000 years ago and finally to America 20,000 years ago.
Source: Washington Post