March 24, 2009
Oregon Teen Wins $100,000 Science Challenge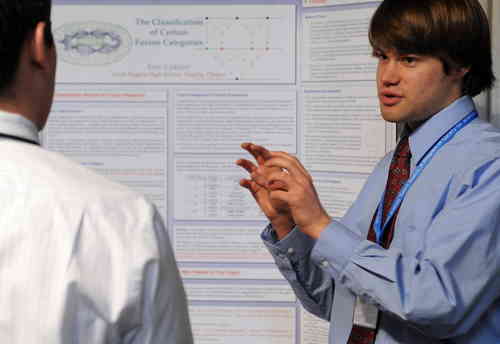 Earlier this month, Eric Larson, a senior at South Eugene High, walked away with top honors at the 2009 Intel Science Talent Contest, one of America's oldest and most prestigious pre-college science competitions.
Eric's winning entry was a research project that classified mathematical objects called fusion categories. The 17-year old managed to impress the judges by describing them in certain dimensions for the first time. Eric, whose mentors for the project included professors from the Massachusetts Institute of Technology and the University of Oregon, has always enjoyed math and is planning to pursue it for his undergraduate degree. Besides being a brilliant mathematician, Larson is also an amazing piano player and has won the Oregon Junior Bach Festival, four times.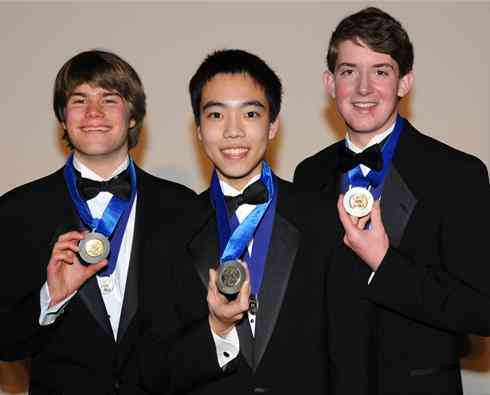 William Sun from Chesterfield, Missouri won the second prize, walking away with a $75,000 scholarship for his efforts in researching a recently discovered molecule for its qualitities to help treat certain bacterial infections and prevent diseases like Alzheimer's. William, who hopes to attend Harvard or Yale University, is always at the top of his class at Parkway Central High School, has perfect SAT scores and enjoys piano and debate.
Third-Prize Winner, Phillip Streich from Platteville , Wisconsin, received $50,000 for his chemistry project with carbon nanotubes, which if successful will lead to the development of ultra-strong materials and super-fast nano electronics. Phillip, who is home-schooled, works on his family farm during his free time, where he has built a windmill powered by geothermal heating source, substantially lowering the farm's high electricity bils. He also aspires to attend Harvard University.
The Intel competition, now in its 66th year, attracts over 1,600 entries in a wide range of science and math disciplines. Only 300 semifinalists make the first cut from this list, which is further narrowed down to the top 40.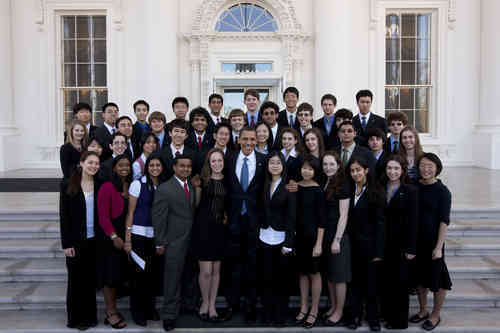 The final 40 are flown to Washington D.C, where they compete for the top ten prizes, which ranges from $100,000 USD to $20,000 USD. The remaining 30 finalists receive $5,000 USD each. Every finalist receives a new laptop and best of all - The opportunity to meet the President or Vice President of the United States.
Past winners of this contest have gone on to win some of the World's most prestigious science prizes, including six Nobel Prizes. We have no doubt this group of young geniuses will join that distinguished list soon.
Sources: Intel.com, cognito.org, societyforscience.org