February 26, 2011
World's Tiniest Computer Is Smaller Than A Penny!
Reading Level
Listen to Article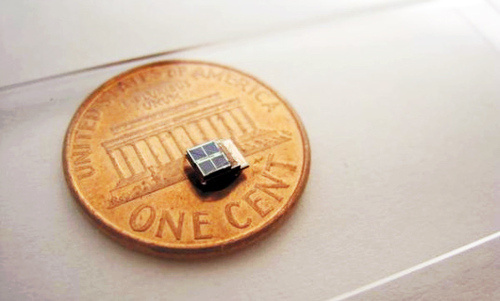 If you think the Macbook Air is small, try this one for size - Measuring just one cubic millimeter, this unnamed computer created by scientists from the University of Michigan, is smaller than the 'n' on the penny and, tiny enough to fit inside a human eye.
What's amazing, is this small machine encompasses an ultra-low power processer, a pressure sensor, a thin-film battery, a solar cell and even a wireless radio with an antenna that can transmit the data to an external reader device.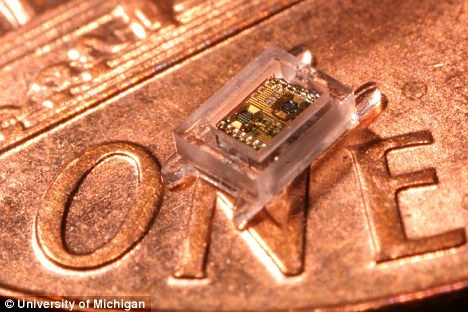 The brainchild of Professors Dennis Sylvester, David Wentzloff, and David Blaauw, the computer was created to measure the eye pressure for people suffering from glaucoma. Thanks to the state-of-art Phoenix processer, developed with a power gating technology, its power consumption is super-low. To further conserve energy, the computer stays in sleep mode and awakens every 15 minutes when it is time to take pressure measurements. It, therefore, uses an average of just 5.3 nanowatts of power, every 15 minutes. Recharging the solar computer takes only 1.5 hours if exposed to sunlight or about 10 hours if indoors.
While the device has been built for medical use, the professors believe that it can be utilized in a host of other applications like monitoring our environment and buildings. In fact, they think that this is the computer of the future!
Resources:ibtimes.com,ns.umich.edu
Learn Keywords in this Article